Content marketing is perhaps the most hot-button strategy in the field of digital marketing today. It can be used for so many different purposes and accomplish goals that were nearly unfathomable 20-30 years ago. One of the best parts of content marketing is that it gives the smaller businesses a legitimate chance to compete on a level playing field with the industry giants and showcase expertise.
From big enterprises all the way down to the tiniest of startups, marketers of all backgrounds are investing heavily in content marketing, and rightfully so. According to DemandMetric, most strategies cost 62% less than traditional marketing, and result in 3 times as many leads.
While the logic of content marketing is relatively simple, structuring your approach in way that yields fruitful results is a whole different ballgame. One of the biggest blunders marketers make is aimlessly producing content just for the sake of producing content. In reality, a good content strategy requires a great deal of planning before pen even touches paper – or fingers touch keyboard.
Let's talk about how to properly plan out a content roadmap to significantly elevate your brand messaging.
Map out goals
First and foremost, you need to have a strong idea of why exactly you are creating content. I've seen so many strategies fall apart due to lack of direction and failure to provide a good answer to this question. Many executives start the process with the mindset of creating content right off the bat will immediately lead to sales.
The truth is, successful content marketing, like any relationship, requires trust to be successful.
Mapping out concrete goals for your strategy will play a part in everything you produce. In most cases, there will be multiple objectives for each approach. Some of the common goals are to:
Establish a reputation
Educate readers
Exhibit expertise
Generate leads
Nurture leads throughout the sales cycle
Boost sales
Generally speaking, your content strategy should focus on one or two of the goals you brainstorm. Beyond that, the message can end up looking unfocused as you're trying to cover too many bases at once.
Keep in mind, with each goal you come up with, you will need to answer the question of how success will be measured. Each objective should be supplemented with key performance indicators (KPIs) to be tracked.
For instance, if your overarching goal is to increase leads, obtaining email addresses would likely be your tangible form of measurement. Therefore, your KPI would be specific sizes or milestones to your list.
Setting up goals and methods of measurement form the basis of a content strategy. If this area is blurry, there is a good chance your efforts will fall flat.
Research the ideal persona
The purpose of content marketing is to reach your audience in a way that makes a profound impact on their day-to-day life. To do this successfully, you need to be speaking to the right people. If you don't have a firm grasp on who exactly this is, your strategy doesn't stand a chance and your ROI will suffer.
Depending on your goals, the audience for your content might be different than your existing customers. Regardless, the best place to start is creating marketing personas for each intended audience.
What are their interests?
What are their opinions?
Where do they live?
Where do they stand in regards to social class?
How do they talk?
What is the most important thing to them?
What are their most prevalent issues and concerns?
It is imperative that you consider which stage of the buyer's journey your target is in.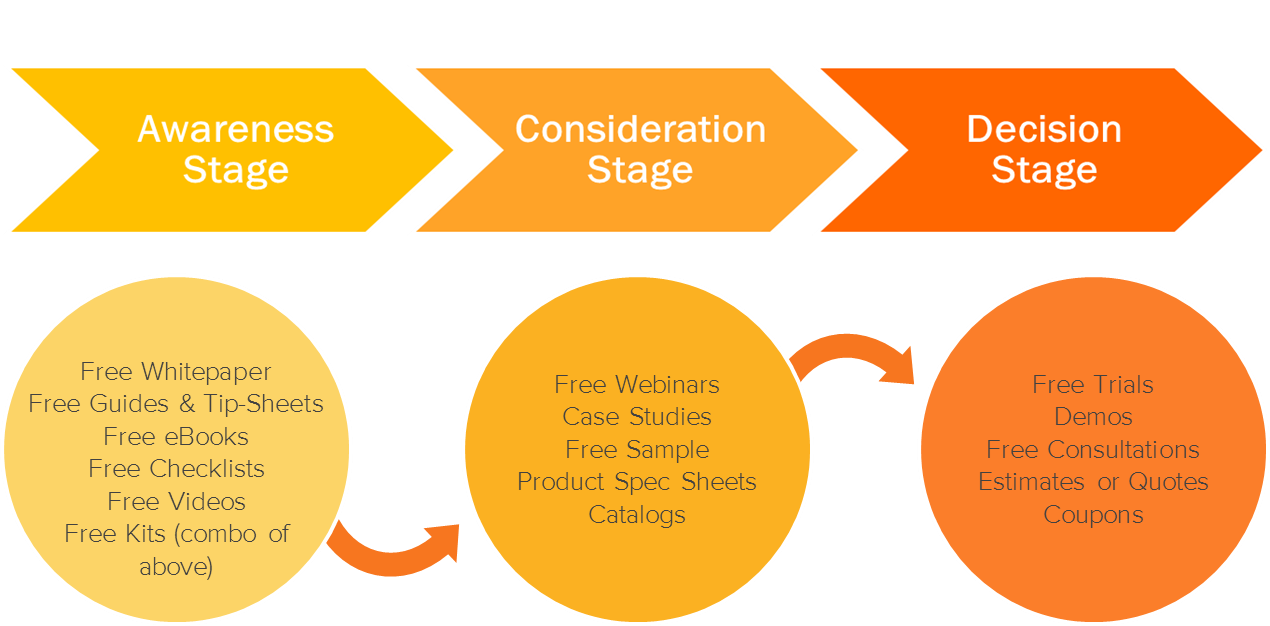 Answer this criterion to determine an avatar for whom you are creating content. This is essential in producing a humanized voice with the most relevant information.
Once you've determined this down to a tee, you need to conduct keyword research to find which terms and queries this particular persona would be entering into the search bar. Moz is a great tool to pinpoint the right words to include throughout your content for optimal search engine results.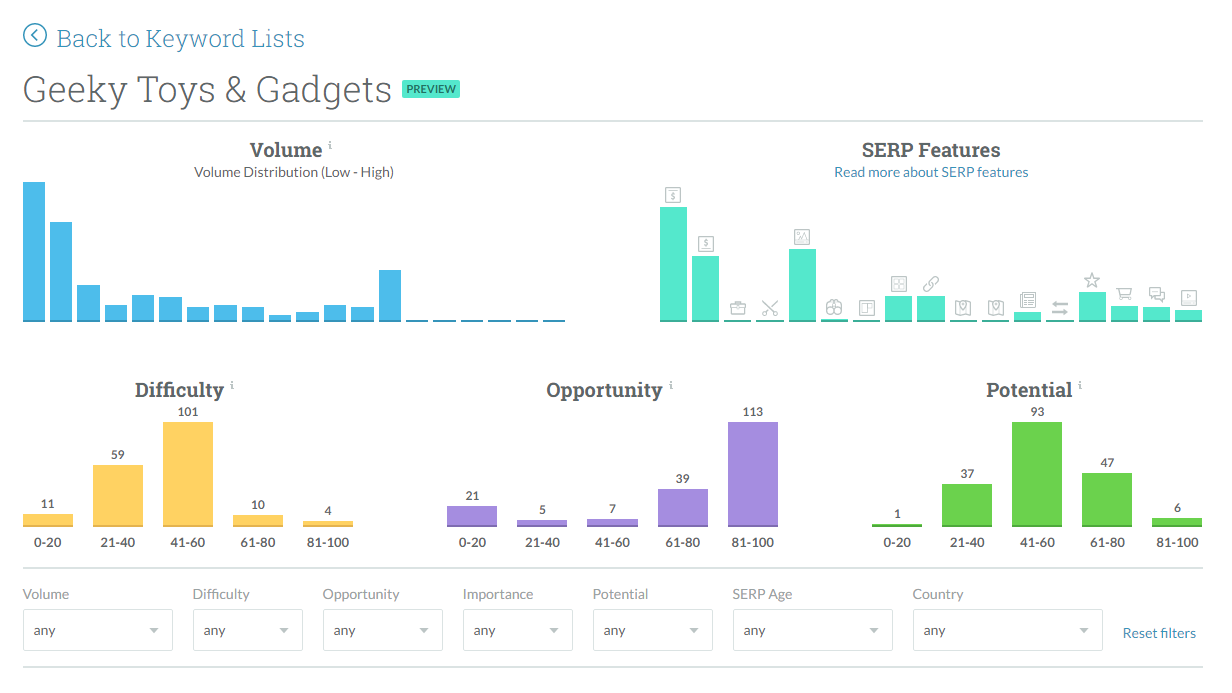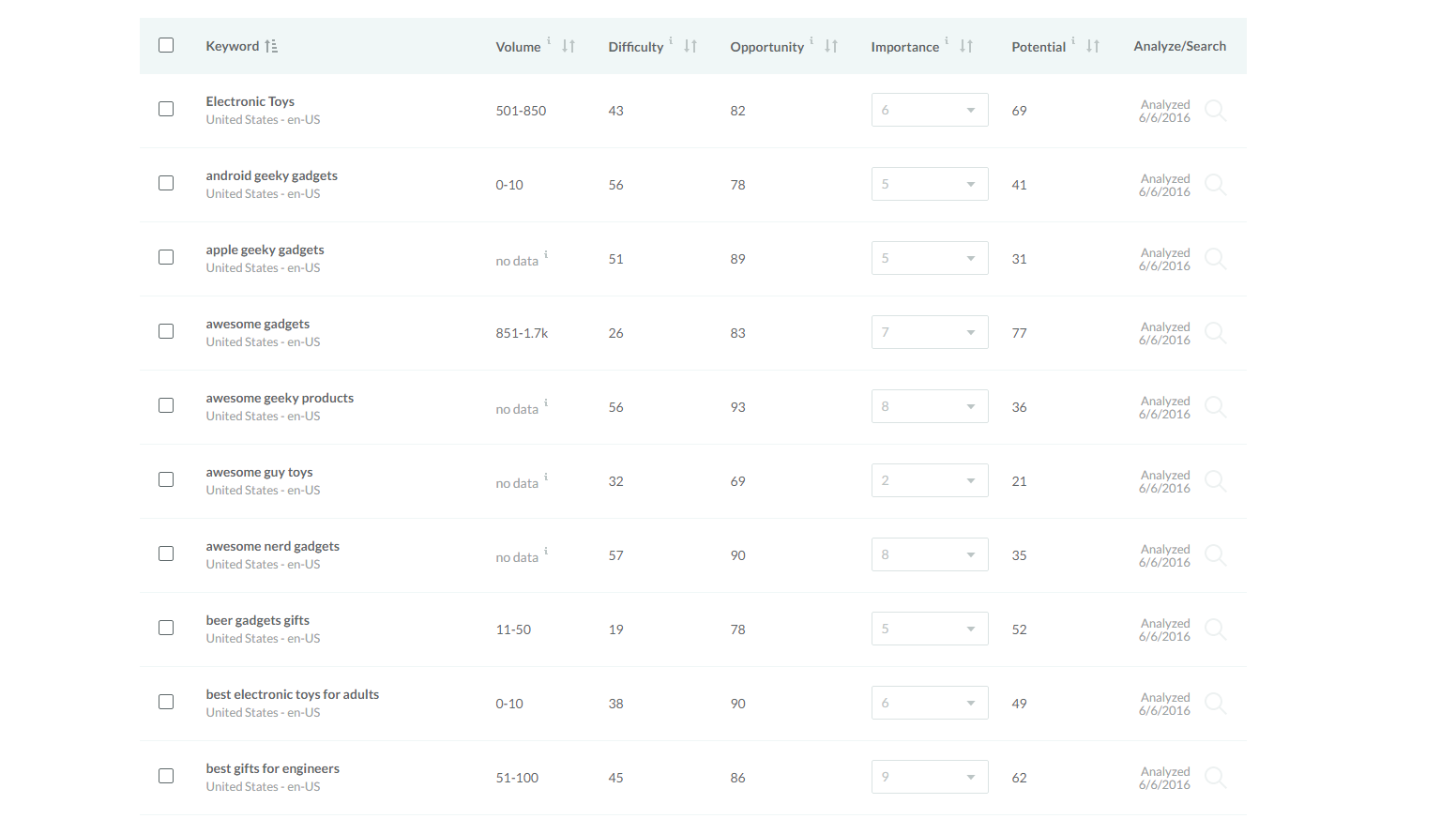 Finding the ideal buyer's persona and playing their interests is a huge piece of the puzzle. Take your time with this task. One small lapse in judgement can result in appealing to the wrong people, which essentially renders your content useless.
Find the most optimal vehicles
Now that you've nailed down your ideal customer persona, it's time to do some research and find the best outlets to distribute content.
Let's start with the basics. If you are planning to write blog posts periodically, the primary place for distribution should be your website. But, if you are a brand new business looking to get your name out there, there are a lot of high-traffic media sites to publish on in addition to your own website. Some of them are –
Entrepreneur.com
Forbes.com
TheNextWeb.com
HuffingtonPost.com
Inc.com
Content marketing is all about getting your brand's messaging in front of as many interested eyes as possible. These days, blogging is a crucial ingredient to creating a strong brand. The benefits include:
Increased search rankings
More web traffic
Position yourself as an industry leader
Develop stronger customer relationships
In content marketing, social media networks cannot be ignored. The two entities are a match made in heaven.
However, finding the best social media outlet and distribution techniques will require a bit of research. Take into consideration the type of content you are producing. If you are a B2B operation, distributing content on LinkedIn Pulse is an obvious outlet to utilize. If your content is primarily visual, Instagram Pinterest are the best platforms to consider.
When publishing content on social media, keeping up on monitoring and analytics is a requirement. Tools like Brandwatch enable you to track your presence across an array of platforms and gauge how well you or your competitor's content is faring.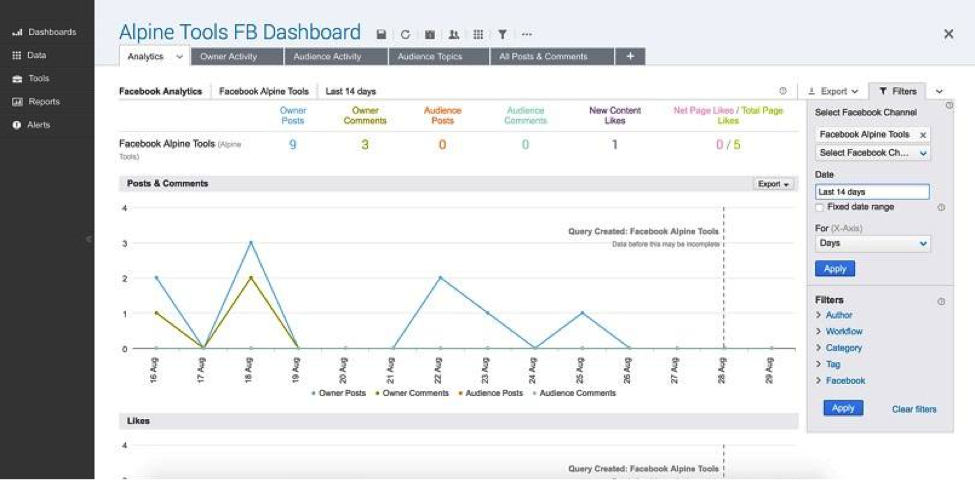 Content marketing is very much a game of trial, error, and improvement. These monitoring tools also give you the ability to look into certain topics or brand names to see what is currently trending within a certain industry. Based on this, you can learn what type of topics will garner the most traction.
Determine how tasks will be managed
As great and effective as content marketing is, it takes an unbelievable amount of work and attention to detail. Thanks to the internet, it's now a 24/7 job. Chances are, you are not going to find a content marketer or team to work around the clock for you. Therefore, you will need a good system in place to ensure all tasks are handled efficiently.
In mid-to-large sized organizations, most strategies will require a certain degree of coordination across multiple departments. However, companies of all sizes can benefit greatly from a good project management system.
The premier advantages include:
Streamlined communication
Ability to identify bottlenecks
Create an efficient workflow
For a brand new operation, the idea of project management might sound a bit premature. This, however, is a false ideology. Getting started early on will do wonders to help nail down efficient, fundamental practices to lead you into rapid growth and beyond.
For an entry-level tool, Trello prides itself on being versatile in terms of accommodation. Regardless of whether you are a small or a large team, this platform is built for you to find the best possible formula for success across departments. According to PMI, for every $1 billion investing in the United States alone, $122 million is wasted due to poor project management. Finding a dependable solution for how to properly manage your content marketing tasks is the best way to avoid contributing to this intimidating statistic.
Track results and conduct a content audit
Once you've created a good base of content for distribution, it's time to do a content audit. A content audit serves as a qualitative analysis for everything produced on your chosen outlets. This process is an indispensable part of any content marketing strategy.
Start by creating an inventory of all your material in either a spreadsheet or a text document. Once you've got a good report put together, it's time go down line-by-line and determine the effectiveness of each piece.
Throughout everything you audit, ask yourself these questions:
What exactly does this address?
Is it accurate/up-to-date?
Does it support both the goals of the customer and the business?
Is it clean and professional?
Do people find it useful?
Is the tone consistent across all platforms?
Are the right keywords being used?
What can be added?
Practically all marketing strategies these days are centered around analytics. Content marketing is no exception. It doesn't matter how long you've spent at the drawing board or how much time you've sunken into creating stellar brand material, without tracking the results, you don't have the tangible information to conduct a thorough audit to expand your efforts.
The goal of this report is to bring light to the strengths and weaknesses in a strategy and patch any holes as needed.
Parting Words
Putting the wheels of content marketing in motion is a very exciting time for businesses. While the temptation might be to get started distributing as soon as possible, success starts from proper planning and observation. Keep in mind, very few plans and executions are perfect. Creating content is a working progress that never stops. With every victory, there will also be room to improve. Good luck!
(Image Credit – Buyer Persona Image
Other screenshots are taken from Moz and Brandwatch)

4,640 total views, 1 views today